Tous roi ou reine
Galette imaginée pour la pâtisserie Gillmann à Strasbourg. Emporte-pièce réalisé par Joseph Keiffer / Pie designed for Gillmann's pastry brand in Strasbourg, France
En design, les formes ont un sens. La galette a toujours été ronde garnie d'une seule fève. Cette fève qu'on espère avoir.  A défaut de tomber dessus, je dessine une galette en forme de couronne. Si on ne peut montrer à tous la preuve de notre chance, on aura tous été roi ou reine le temps de chacunes de nos bouchées.
De plus, la forme ici imaginée contribue à une facilité de découpe de la pâte - contrairement à la forme ronde. En effet, lors de la confection de la galette, la forme peut être mise tête-bêche facilitant le travail du boulanger en limitant les chutes de pâte crue à remettre en boule.  A défaut d'avoir la fève, on aura tous un peu de la couronne !
Each piece is equal in value! Whether or not you get the Epiphany bean, you will be king or queen today.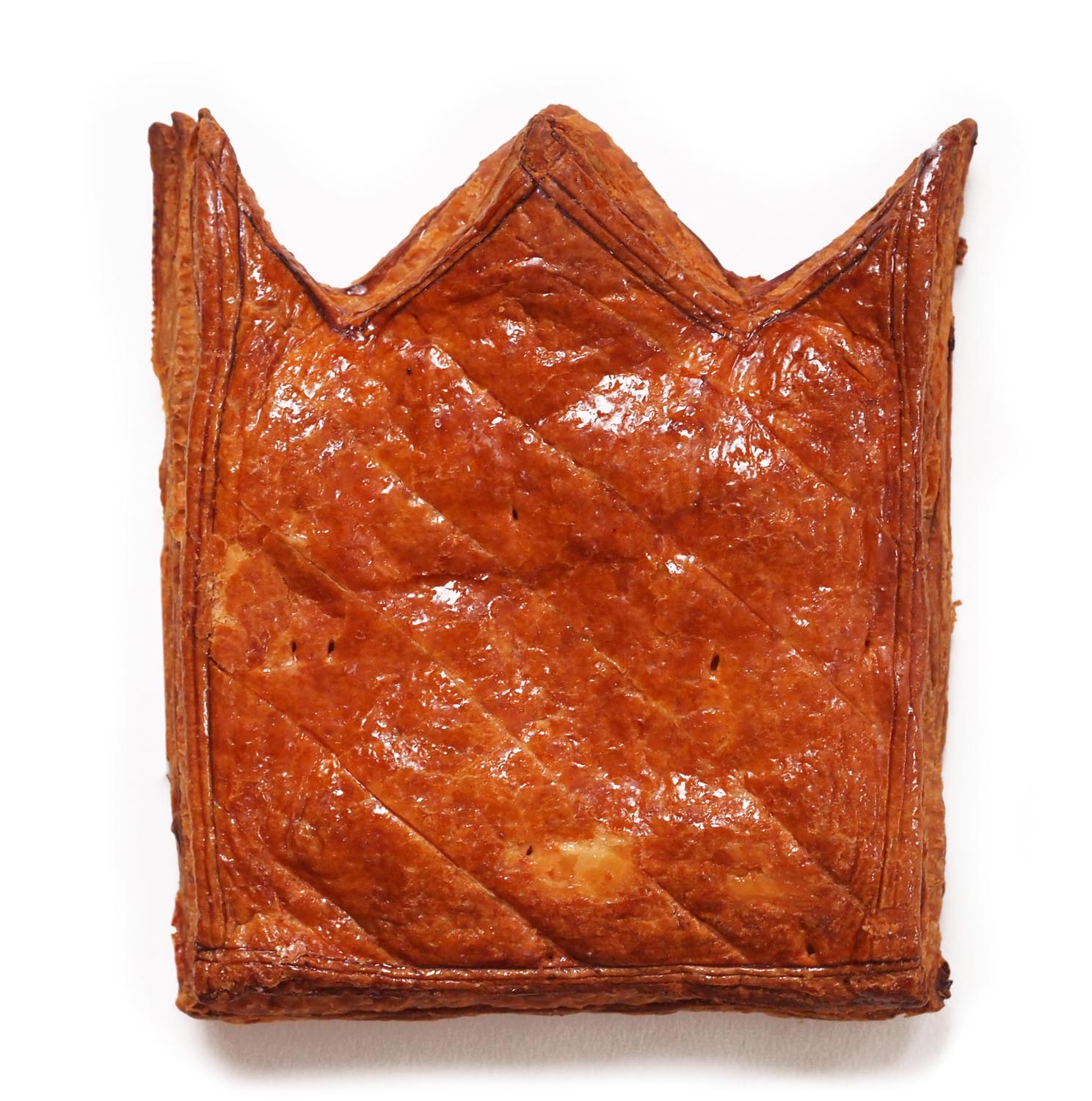 Coolglof
100 kouglofs aux visages nouveaux pour rendre hommage à la forme traditionnelle en la faisant évoluer. Projet de livre édité par Kéribus fin 2020
Le kouglof est devenu un emblème de la région Grand Est. Dans Coolglof, j'observe sa naissance dans cette région racontant l'histoire des potiers alsaciens, l'essort de ce domaine artisanal jusqu'à son déclin aujourd'hui. Le moule à kouglof, tout comme la brioche aux raisins est devenu folklorique. Quelque chose que l'on achète plus pour apporter à son cousin vivant en Bretagne, témoin de là où nous résidons, que parcequ'on souhaite absolument utiliser l'objet ou que l'on rêve de dévorer cette brioche pour son quatre heure. 
De cette constatation naît une envie de changement, d'évolution pour sauvegarder ce terroir. Aussi je revisite le kouglof à travers 100 nouveaux visages afin de lui donner un second souffle, de la reconnecter à notre présent.